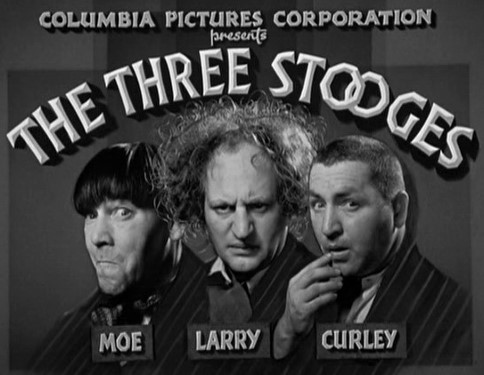 Members of The Three Stooges
Moe Howard:: Stooge years: 1922, 1926, 1929-1971

Larry Fine:: Stooge years: 1925-1926, 1929-1971

Curly Howard:: Stooge years: 1934-1946

Shemp Howard:: Stooge years: 1922-1925, 1929-1932, 1947-1956

Joe Besser:: Stooge years: 1955-1958

Curly Joe DeRita:: Stooge years: 1958-1971

Brief History of the Three Stooges
Talking Three Stooges Stand Up::
The Three Stooges got their name and their start in a vaudeville act called Ted Healy and his Stooges. Brothers Moe Howard (Moe) and Shemp Howard (Shemp) were later joined by Larry Fine. Shemp left for a career in feature movies (notably as trainer Knobby Walsh in the "Joe Palooka" movies, as well as numerous Abbott and Costello films and along side W. C. Fields in The Bank Dick ), and brother Jerome Howard (Curly) took his place.
Throughout their career, Moe was the heart and soul of the troupe, acting as both their main creative force and business manager. It was through Moe's investments and foresight that Curly and Larry were able to retire financially, as they were somewhat spendthrifts in their personal lives.

The original Three Stooges split from Healy, signing on with Columbia Pictures where they went on to star in over 190 theatrical short movies in the 30s, 40s and 50s, the longest series in history. They also made an unsuccessful TV pilot called Jerks Of All Trades in 1949. Curly suffered a stroke in 1946 and Shemp left his own successful career to return to the trio. Shemp himself died of a heart attack in 1955. Outtakes and Stooge short regular Joe Palma (filmed from behind) were used to finish Shemp's contract -- this gave rise to the use of stand-ins, known as "shemping".

Joe Besser was the fifth (third) Stooge from 1956-1958. Joe Besser was probably the least popular stooge, relying more on verbal than slapstick humor - in fact, he had a clause in his contract specifically prohibiting him from being hit too hard. But the "shorts" genre had become unprofitable over the years, partly due to television, so Columbia, the last studio still doing shorts, gave up and ended the series in 1958. When Joe Besser's wife had a heart attack, he was unwilling to travel, and withdrew from the act. Moe signed Joe DeRita as the sixth (third) Stooge. DeRita quickly shaved his head and became "Curly Joe". But without a film contract, and with vaudeville pretty much dead, their known venues were closed to them. They tried night clubs, and personal appearances, but it appeared that their movie career was over.

However, television, which was partly responsible for the demise of their movie career, was now to rescue their careers. Columbia Pictures started releasing the Three Stooges series to TV syndication that year and suddenly a whole new generation of children discovered them, becoming instant fans. The Stooges performed live on stage, they appeared at supermarket openings, and they were hot television guest stars on various variety shows. Moe, Larry, and Curly Joe formed Comedy III Productions, Inc. in 1959, which owns all of the Three Stooges trademarks, copyrights, and merchandising to this day. They went on to make a number of successful full-length feature movies over the next decade and a short lived TV series, The New Three Stooges, that was part live action and part animation before age finally caught up with them. Their final project, Kook's Tour (1970), was a sort of travelogue made for TV, but Larry Fine suffered a stroke during the production, and was unable to complete the project. Kook's Tour was not released at the time, although it is available today on video. Moe also had a minor career as a non-Stooge, appearing in a few movies during the 1960s.

Larry died in early 1975. After his death, it was decided that long time Stooge film regular actor Emil Sitka would replace him as Larry's brother, and be dubbed "The Middle Stooge". Several movie ideas were considered, including one called "Blazing Stewardesses" according to Leonard Maltin, who also uncovered a pre-production photo. However, Moe passed on a few months later, and it was inconceivable that the Three Stooges continue without him, although Curly Joe did do some live performances with a new group of Stooges in the early 1970s.
The Three Stooges in Feature motion pictures The Three Stooges also made appearances in many feature length movies in the course of their careers:
Soup to Nuts (1930)

Turn Back the Clock (1933)

Meet the Baron (1933)

Dancing Lady (1933)

Myrt and Marge (1933)

Hollywood Party (1934)

The Captain Hates the Sea (1934)

Start Cheering (1938)

My Sister Eileen (1942) (Cameo)

Rockin' in the Rockies (1945)

Swing Parade of 1946 (1946)

Have Rocket, Will Travel (1959)

Snow White and the Three Stooges (1961)

The Three Stooges Meet Hercules (1962)

The Three Stooges in Orbit (1962)

The Three Stooges Go Around the World in a Daze (1963)

It's a Mad Mad Mad Mad World (1963) (Cameo)

4 for Texas (1963) (Cameo)

The Outlaws Is Coming (1965)

The Stooges appeared in a short-lived television show called The New Three Stooges which ran from 1965 to 1966 and featured animated Stooges shorts sandwiched between live action segments with Moe, Larry and Curly Joe. In addition, in 1977, there was a short-lived CBS animated series called The Three Robonic Stooges featuring Moe, Larry, and Curly as bionic cartoon superheroes with extend able limbs, similar to Inspector Gadget - though with none of the actual stooges involved.
==================================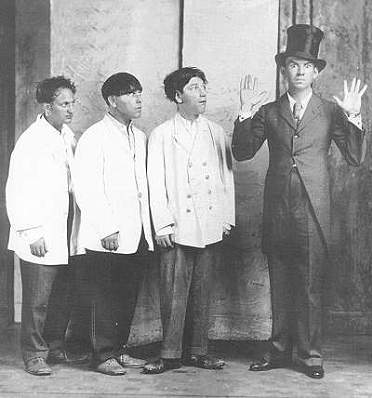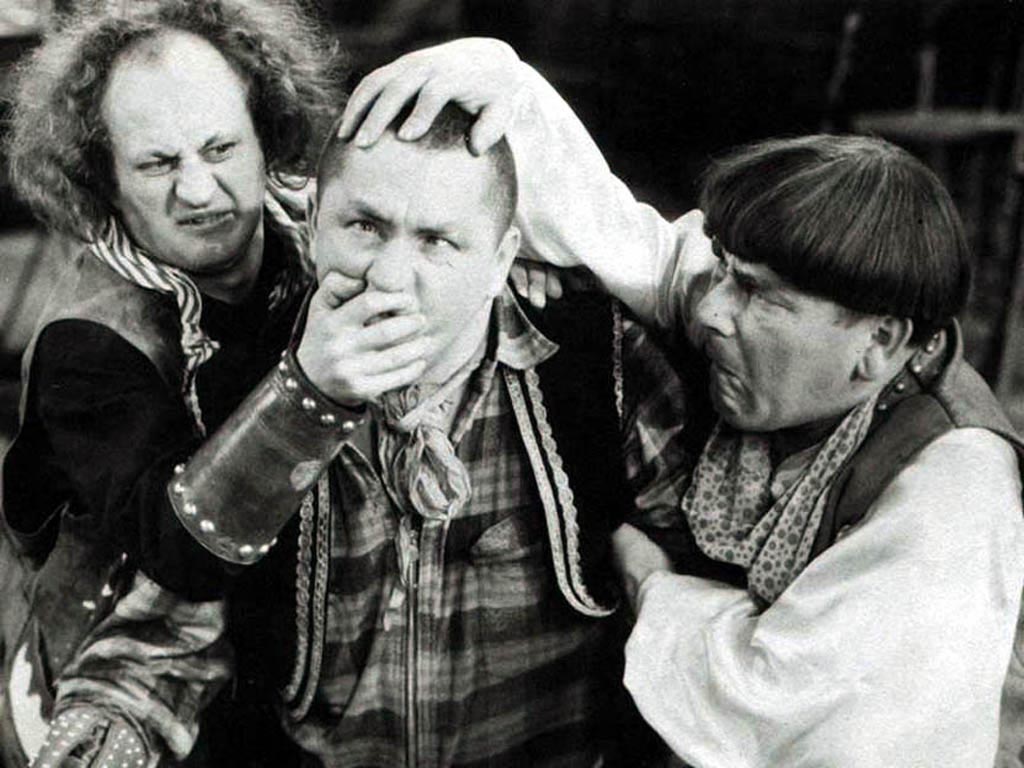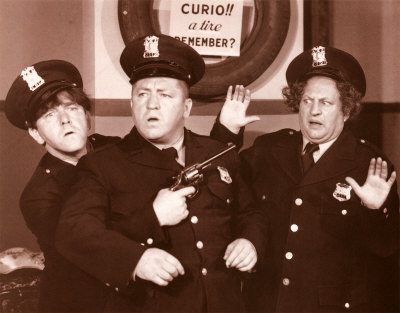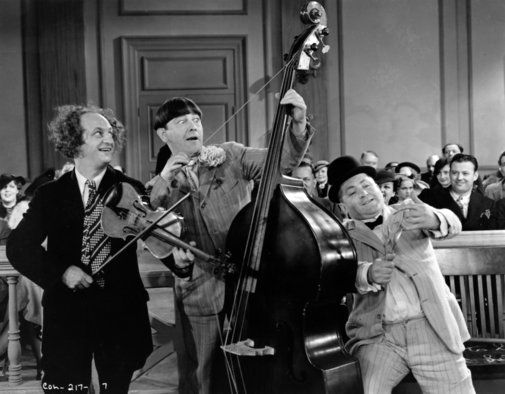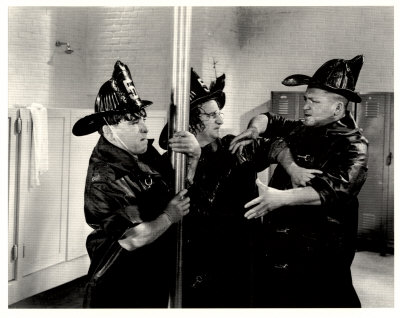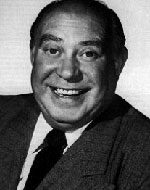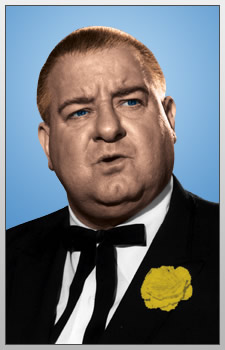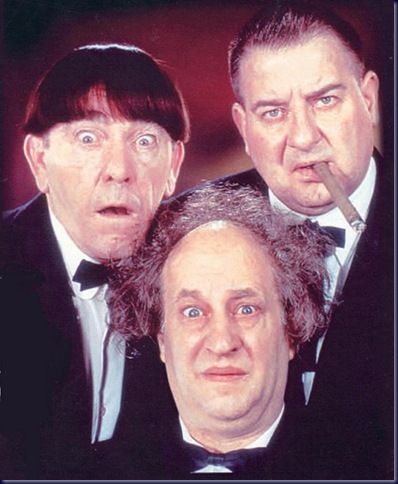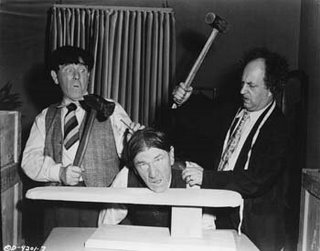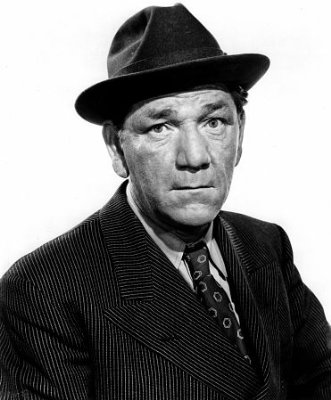 ==================================
Back To Kaz's World